About Saint-Raphaël, Fréjus and the Var area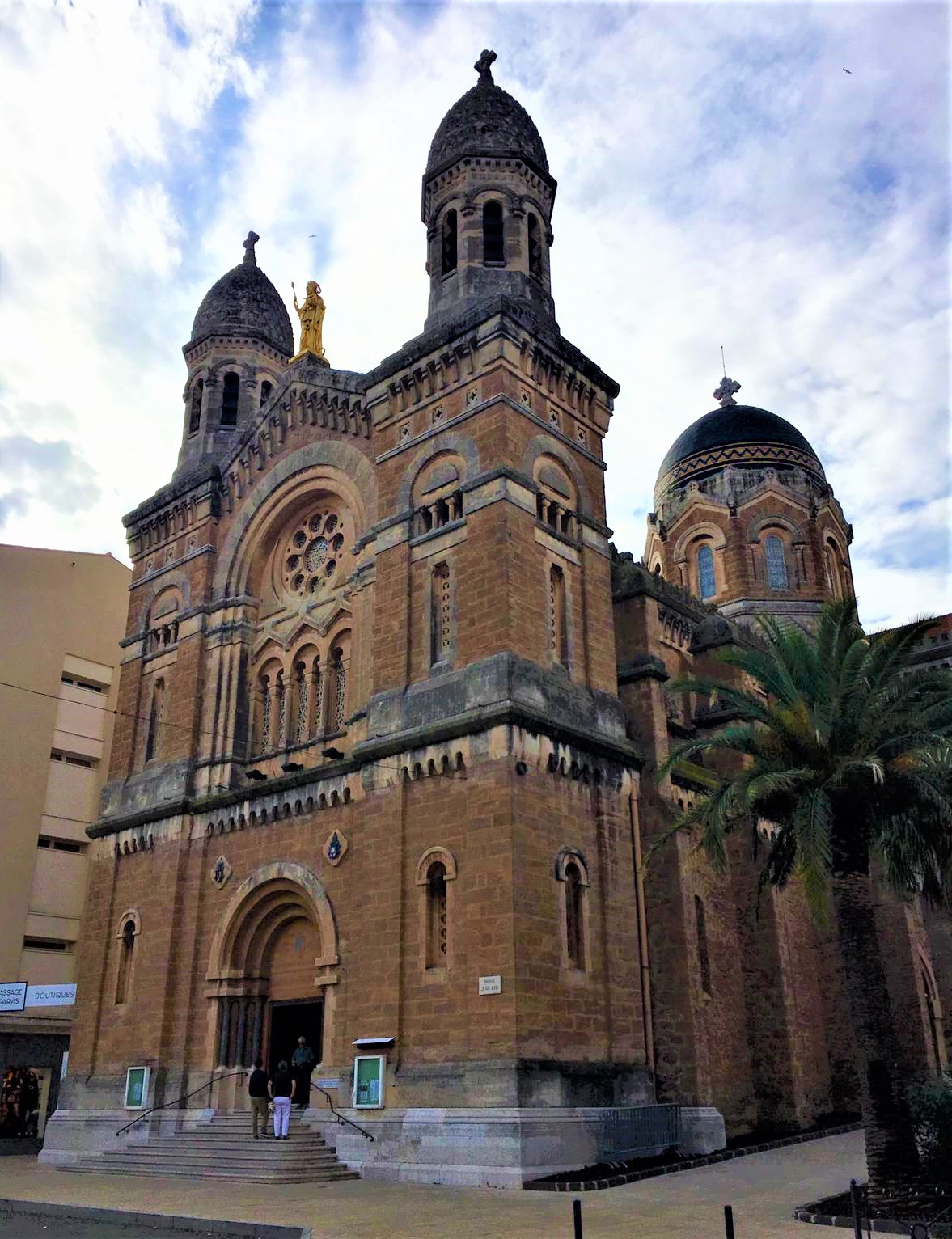 Saint-Raphaël is located at the eastern end of the Var, along the border with the adjacent department of Alpes-Maritimes, which borders the south-eastern corner of France, at the frontier with Italy. The commune has a total of thirty-six kilometres (22 miles) of Mediterranean coastline. Many coves and creeks have formed between the natural region of the Esterel Massif and the sea. It is almost developed, with numerous small villages surrounding the area and the coastline, but includes over 60 km2 of protected areas of natural forest and the Esterel mountains. Situated almost entirely on the Esterel Massif, the commune sits on soil of red porphyr (igneous rock with large grains of feldspar or crystal), creating picturesque scenery along the coast. Three important and spectacular rocks dominate the seascape: Cap Roux, Saint-Pilon, and the Rock of Saint-Barthélemy. Saint-Raphaël has four large sandy beaches: one near the city centre, called the Veillat; one at Boulouris; one at Le Dramont, and the fourth at Agay.
Fréjus
Fréjus is also a port town on the Côte Azur, southeastern France. Its Roman ruins include an amphitheater, theater and aqueduct. Roman artifacts are displayed in the Archaeological Museum. The Gothic, centuries-old Saint-Léonce Cathedral has painted cloisters and a baptistry with Roman columns. Northeast, Notre-Dame de Jérusalem Chapel was designed by Jean Cocteau in the 1960s. South of the center is sandy Fréjus Beach.There is a small river that separates the two towns.
Neighbors
The neighboring towns are numerous: St. Tropez, Draguignan, Grasse, Saint Maxime, Cannes, and Aix en Provence, are the largest and most famous. Nice is the largest city and second largest airport in France. Vence, St. Paul de Vence, Biot, Antibes and Grasse are lovely villages to visit for numerous artistic and historic reasons. If you have interest in prehistoric cave art, the largest cave found to date is in the Ardeche region, 3 hours by car. Toulon and Marseille are further, over 1.5 hours. There is much to explore in the region. For nature lovers, there is the Verdun Gorge, the Parc Naturel du Mercantour, (Maritimes Alpes), l'Esterel, to explore.
Italy is 1hour 30min. by car to Ventimiglia. San Remo is an additional 15 minutes. Both towns are worth visiting for their markets, on Friday and Saturday respectively. Arrive early by car to find parking. If you travel by train, the train ride is about 2.5 hours.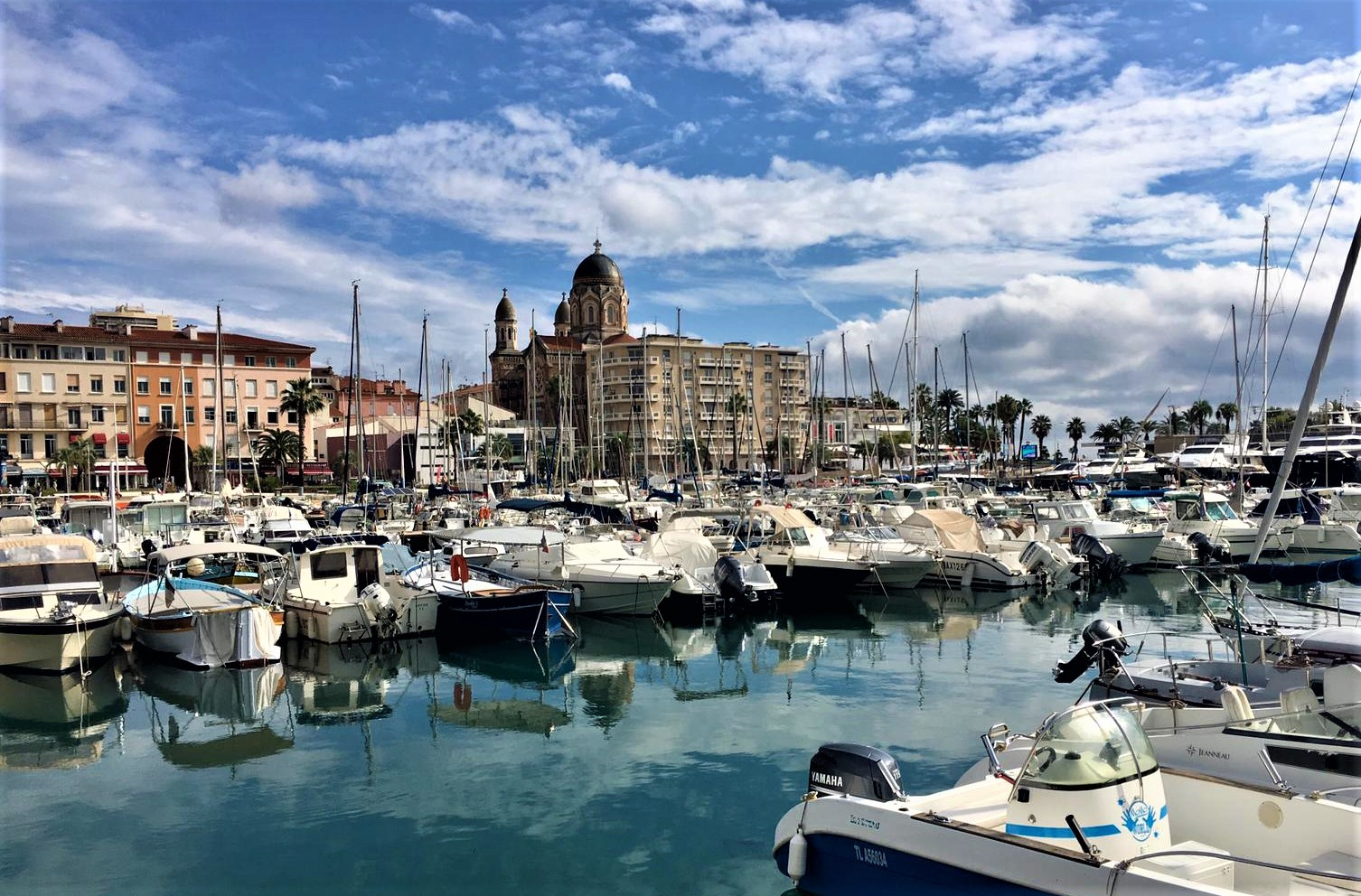 Transportation
A car is recommended. During the months of September to June, this area is very easy to navigate. Bicycles are plentiful as are motorbikes. Travel by train is exceptionally easy to all areas. One can fly directly into Nice and take a bus directly to Saint Raphael, or fly into Paris and take the train. Easy Jet is the least expensive, and recommended, airlines to travel within France and Europe.