Program Details / Applications / Notification / Workshop and Opportunities
Program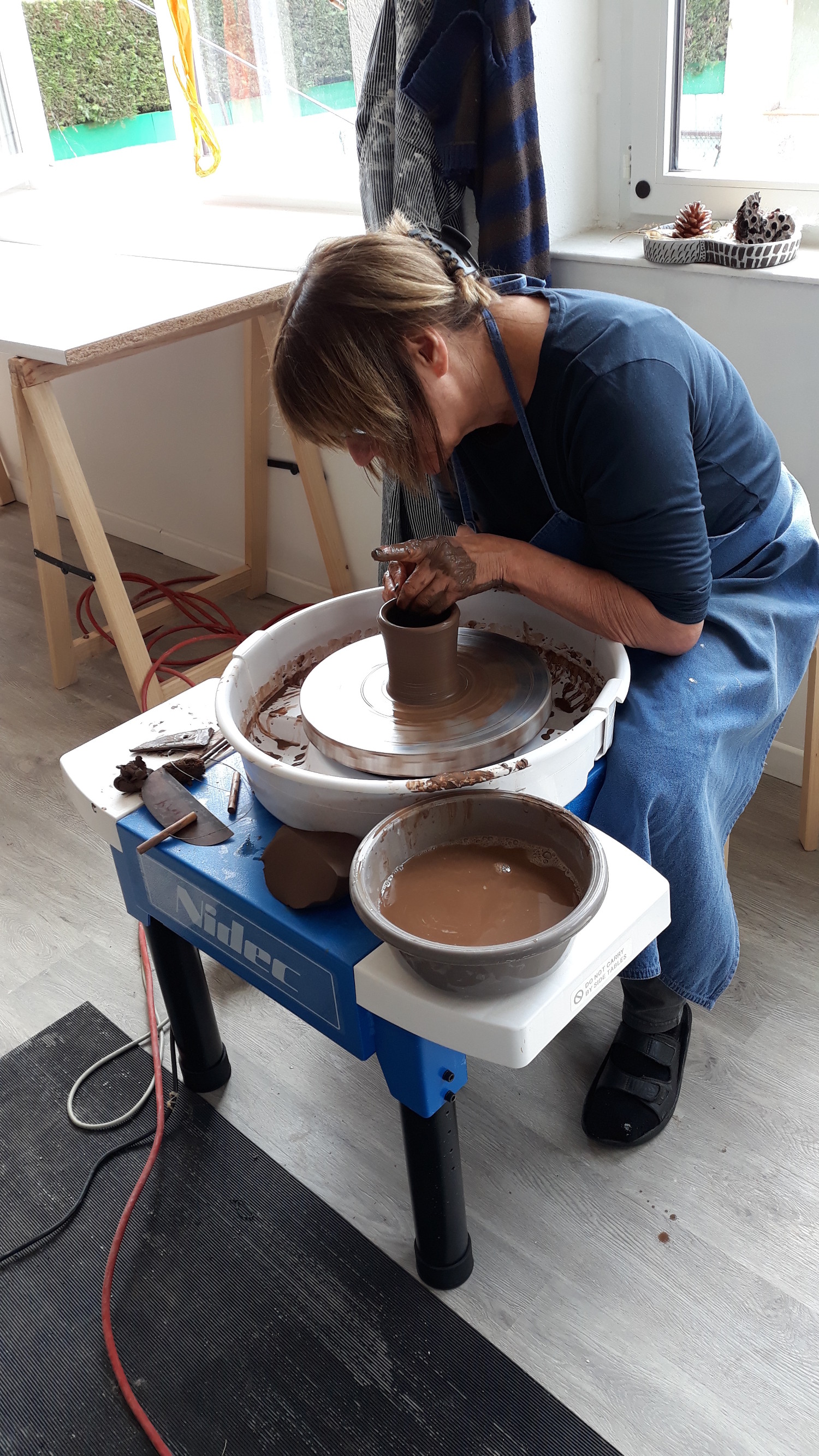 Why exchange?? Exchange is the central theme. Exchange in conversation, learning process, exchange with another culture, and the internal exchange that happens as we develop our artwork. This is an opportunity to work with other artists, exchange ideas, develop new relationships, network, have new influences, experiment, and explore other aspects of creativity and ideas. For a group experience, there is the opportunity for creating memories, sharing inspirations, and the development of relationships.
The program is flexible,1 week to 3 months, with preference, and price-break, for longer stays. Groups are encouraged. The studio is fully equipped with 2 kilns, a slab roller, wheels, tables and tools. Other arts are accommodated, as there is space for painting, drawing, sculpture or other media. There is an area for exhibition as work develops. Materials will be purchased upon arrival, and all subsequent visits to suppliers can be arranged. All artists have available assistance in any area they need. Artists are free to work at their leisure. Exhibition opportunities are available as the space allows.
Private lessons are also available.
Application Process
To apply for a residency, please send the following information directly through contact page or email.
Priority 3 Month residency: Submit a brief statement of intention, resume, and 4-6 images or website. Requested dates
Group - If applying as a group: brief statement of request/intention, with members names, 4 images or website and Requested dates
1-2 Month Residency: Submit a resume, brief statement of intention, 4-6 images or website. Requested dates
Weekly residency: Send me your request or idea and requested dates
See Contact Page to send your message or questions!
Notification
Deposit fee required within 10 days of acceptance notification
Monthly fee required 1 month in advance of start-date
Weekly program fee due prior to start date as scheduled
3-Month program fee - first month due 1 month prior to start date - monthly payments for the consecutive months
Workshops participants will be notified as soon as filled
No refunds. A 15% surcharge for refunding workshop deposits ONLY
There is a local supplier for clay and materials. Artists can choose their clay and other materials individually
Workshops and Artists Information
Artists/Instructors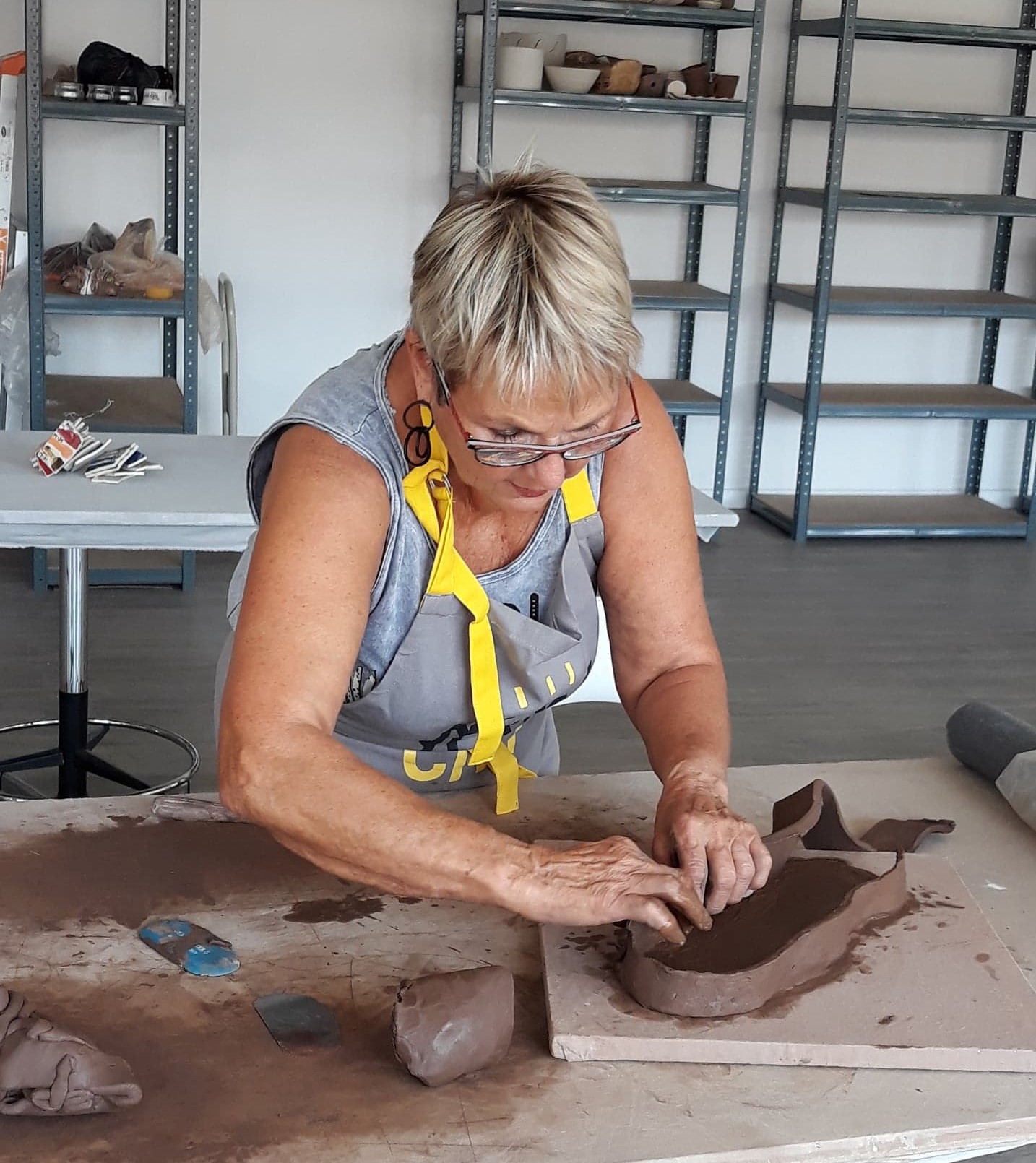 Bring a group of students to the IaRex l'Atelier to have a workshop and group experience in France! The programming for IaRex l'Atelier is flexible and proposals are always accepted. Teach, exchange, experience and discover. The space is open to all types of workshops from 3 days to 1 month.
Artists/Instructors Workshop Applications
Send a Proposal with the following information:
Course description
Desired dates
Fee requirement
Material requirements
Using the Contact Page, or send an email to iare.kearns@gmail.com
Workshop Information
All fees for all workshops are due 2.5 months prior to the workshop start date. A deposit of 200€ is required at the time of sign up
Monthly payments are accepted for Workshops only.
When you come to the IaRex l'Atelier for a workshop, you are welcomed to stay for 2 extra weeks for a reduced price of 85€ a week
Reservation Confirmation
When the workshop is full you will be notified. Please wait until the confirmation email and phone call to buy tickets or reserve accommodations.
Included in all workshops: Weekday lunch, materials and firing.
Additional Opportunities
In addition, the following are some options in 2.5-hour sessions
Birthday Party
Team Building Experience
Working with clay
Learn to Draw
Private Lessons
Wheel