Programs / Applications / Notification / Workshop / Opportunities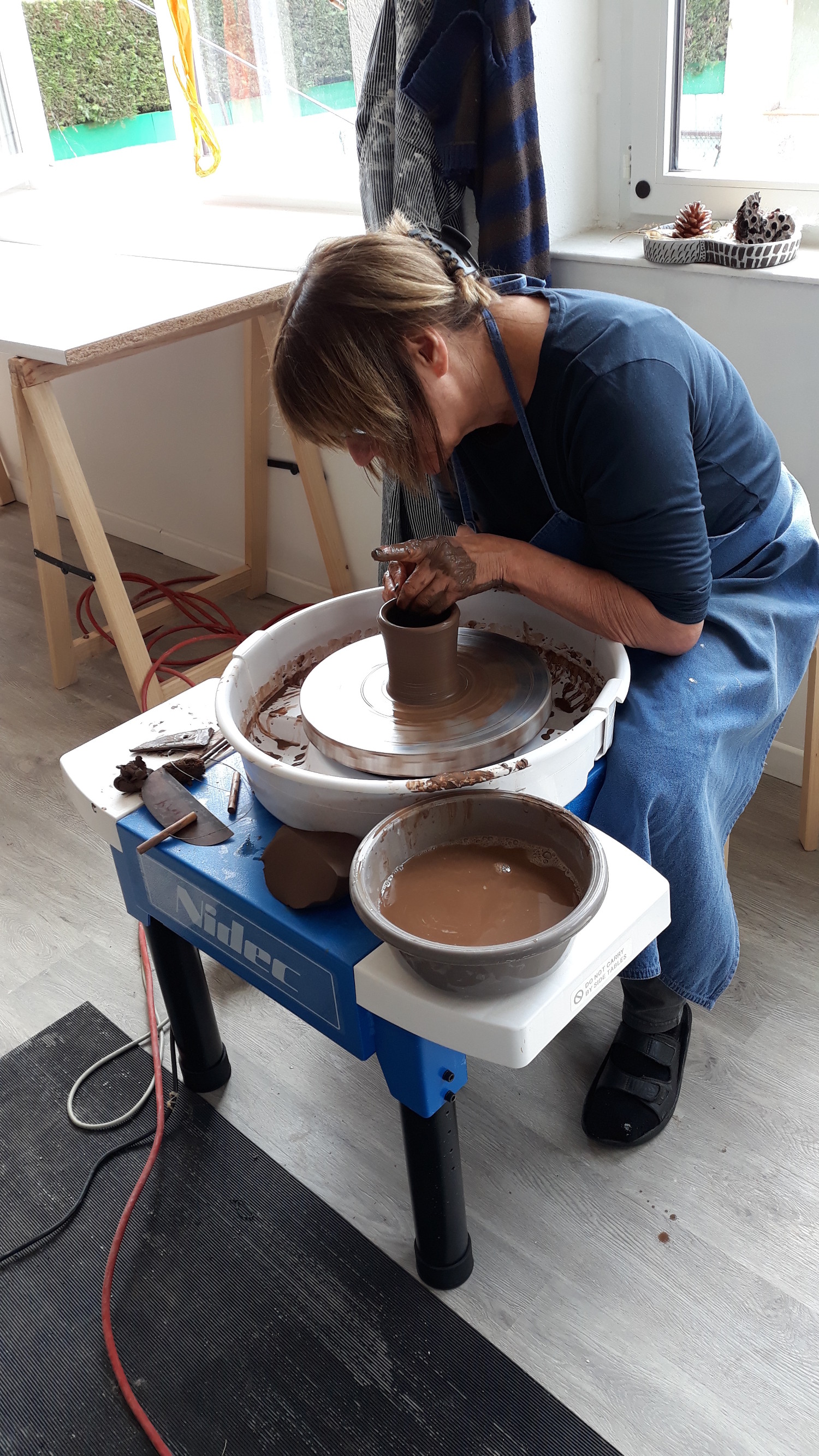 Program
Why exchange?? Exchange is the central theme. Exchange in conversation, learning process, exchange with another culture, and the internal exchange that happens as we develop our artwork. This is an opportunity to work with other artists, exchange ideas, develop new relationships, network, have new influences, experiment, and explore other aspects of creativity and ideas. For a group experience, there is the opportunity for creating memories, sharing inspirations, and the development of relationships.
The program is flexible,1 week to 3 months, with preference, and price-break, for longer stays. Groups are encouraged. The studio is fully equipped with 1 large high-fire electric kiln, wheels, tables, tools, underglazes, glaze making materials and a clear glaze. Other arts are accommodated, as there is space for painting, drawing, sculpture or other media. We can create a space for exhibition as work develops. Four clays are available to purchase prior to arrival, and all subsequent visits to suppliers can be arranged. All artists have available assistance in any area they need. Artists are free to work at their leisure.
Private lessons and individually designed courses are available for an additional charge. Clay is sold separately.
Application Process
See Contact Page to send your message or questions! Contact
For all Residencies, please send the following:
A brief statement of intention
Resume/ CV
4-6 images or website
Requested dates
Group - If applying as a group: brief statement of request/intention, with members names, 4 images or website and Requested dates
Weekly residency: Send me your request or idea and requested dates
There is a price break for the 2 and 3 Month Residency
Structured Program Private lessons:
The structured program is available to all levels of ceramic students. The prices are for an individually designed structure practice for 2 weeks, which has the possibility of expanding to 4 weeks. Included is the use of the studio to practice. Clay is purchased separately.
2-week Beginner's course
2-week course for intermediate and advanced
Month long program available
Notification:
Deposit fee required within 10 days of acceptance notification.
Monthly fee required 1 month in advance of start-date
Weekly program fee due prior to start date as scheduled
3-Month program fee - first month due 1 month prior to start date - monthly payments for the consecutive months.
Workshops participants will be notified as soon as filled
No refunds | Deposits are refundable
I am so lucky to have Lauren so close to me. As a beginner, it was such a gift to learn from Lauren's 40+ years in the industry. Right away, I felt Lauren's skills as a teacher - super patient, knowledgeable, and kind. The environment nurtured my creativity and I progressed significantly in the month I was with her. The studio is lovely - lots of natural light, well laid out, and clean. I already look forward to doing another intensive or workshop with her. Highly, highly recommended.

Ivonne Sanchez

Nice, France
Artists/Instructors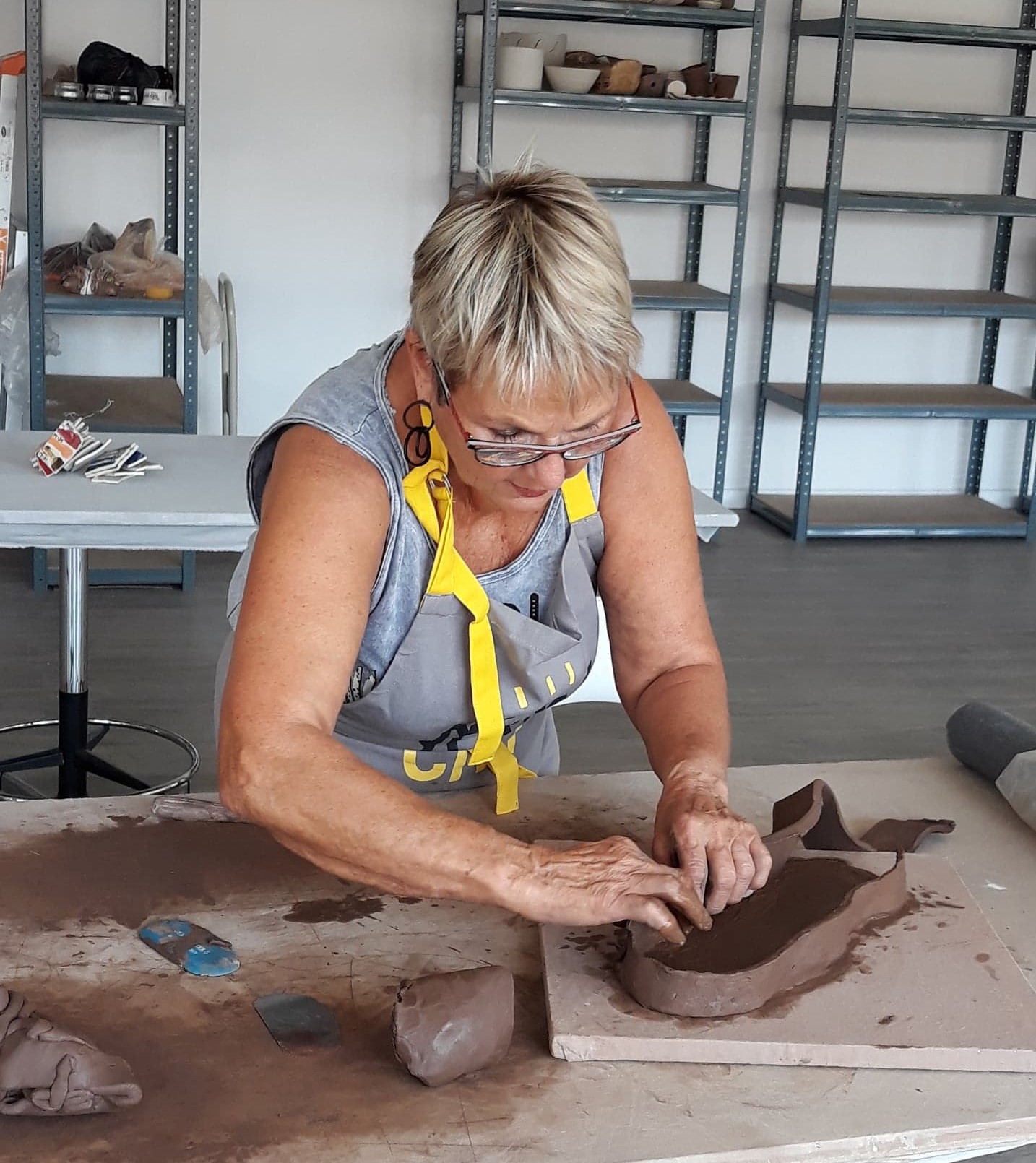 Bring a group of students to exchange, experience, learn and discover! The programming for IaRex l'Atelier is flexible. The space is open to workshop proposals.
Time: 3-day workshops to 1 month
I have a formula for 3 options available of creating workshop fees. Send me an email for more information about how to price your workshop!
Applications:
Send a Proposal with the following information:
Course Title and description
Requested dates
Fee requirement
Materials required
Use the Contact Page, or send an email to iare.kearns@gmail.com
Workshop Information
All fees for all workshops are due 3 months prior to the workshop start date. A deposit of 300€ is required at the time of sign up
If a student needs to cancel, deposits will be refunded less 20%
Monthly payments are accepted for Workshops only
When you come to the IaRex l'Atelier for a workshop, you are welcomed to stay for an extra week for a reduced price of 100€ a week
Reservation Confirmation
When the workshop is full you will be notified. Please wait until the confirmation email and phone call to buy tickets or reserve accommodations.
Included in workshops: Materials and firing. Weekday lunches are optional.
Additional Opportunities
In addition, the following 2.5-hour sessions
Birthday Party
Team Building Experience
Working with clay
Learn to Draw
Private Lessons
Wheel
Private Course development