Program Details / Applications / Notification / Workshop and Opportunities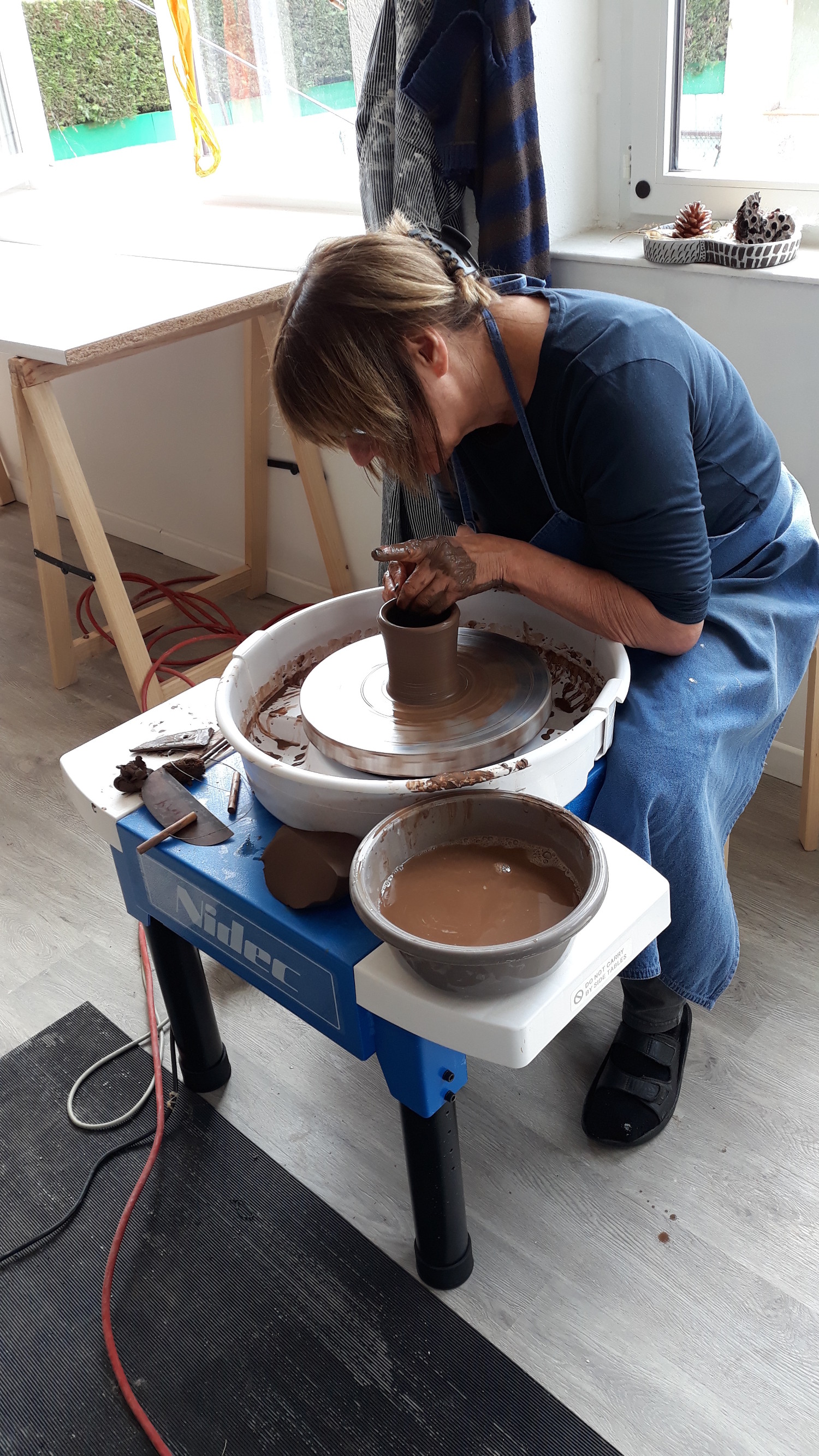 The IaRex l'Atelier is located in a tranquil area of the beautiful port town of Saint-Raphaël. The studio is large, spacious and fully equipped ceramic studio, suitable for other mediums, with 2 kiln, tools, wheels, slab roller and tables. Artists are encouraged to be independent and use the time for creative exploration. This is a community studio: there are people who are either resident artists, workshop artists and teacher, or people who have arranged to come to work. Resident artists are the priority of the program; however, everyone is encouraged to make new friends, help each other, explore, laugh, create and maintain the general cleanliness of the studio.
Application and Prices
submit via email, payments through PayPal link on website or Transferwise.com
Submit a resume, brief statement of intention, 4-6 images or website, at any time. Requested dates
Each applicant creates the program they desire, whether flexible or structured, for the following goals:
Create a body of work
Understanding clay, glazes and underglazes,
The use of Tools
Focus Inspiration
Exploration of functional forms
Time to create, reflect and explore
Refining skills
Creating sculptural components
Create an Exhibition
Flexible Program
1-3 Months - 3 months maximum. Artists set their schedules and intentions. Assistance in travel, accommodations, recommendations, purchasing materials, use of materials, ordering and anything else one needs, available on demand.
Prices
1 Month 600€
2 Months 575€ / 1150€ Total
3 Months 550€ / 1650€ Total
Group - If applying as a group: brief statement of intention as a group, with members names and resumes for each member, and 4 images or website for each member. Requested dates Group of 4 or more (1 month): 550€ per month per person
Week: 175€
Structured Program
1-3 months – All Levels Welcome. Program is designed individually. Weekly meetings required
Goals of Refining skills and Focused Inspiration – Add 80€ per month to prices
Week 1 - Wheel, Handbuilding and Inspirations
Week 2 - Finishing techniques, Focus and Priorities
Week 3 - Using Underglazes and Glazes
Week 4 - Firing and Options for finishing
Firing Prices
High temperature (cone 5 - cone 9): 100€
Bisque - cone 04- cone 4: 65€
12 and ¼ kilns available
Private lessons: 50€ per session of 1.5 hours
Painters/2D, non-ceramic Artists
1 month 475€
2 months 450€ - 900€
3 months 425€ - 1275€
Terms
Monthly payment due 1-month prior for all programs
Deposit: 100€ Deposit due 2 months prior to start date to secure space
200€ deposit for a week
Materials: Clay is available at the studio and is Individually purchased
Underglazes and glaze to test - included
Other materials available to be purchased upon arrival
Notification:
Deposit fee required within 30 days of acceptance notification. Refunded within 5 days of departure
Monthly fee required 1 month in advance of start-date
Weekly residency fee due prior to start date as scheduled
3-Month Residency - Monthly payments will start upon arrival to the studio, for the consecutive months.
No refunds
Workshops:
Deposits (200€) due at varying dates, 2 months prior to workshop start date. See dates for workshops
Deposits ONLY for the workshops, are refundable with a 15% fee for the refund, before the due date of the total fee.
After the due date of the Workshops, no refunds.
Artists/Instructors Workshop Applications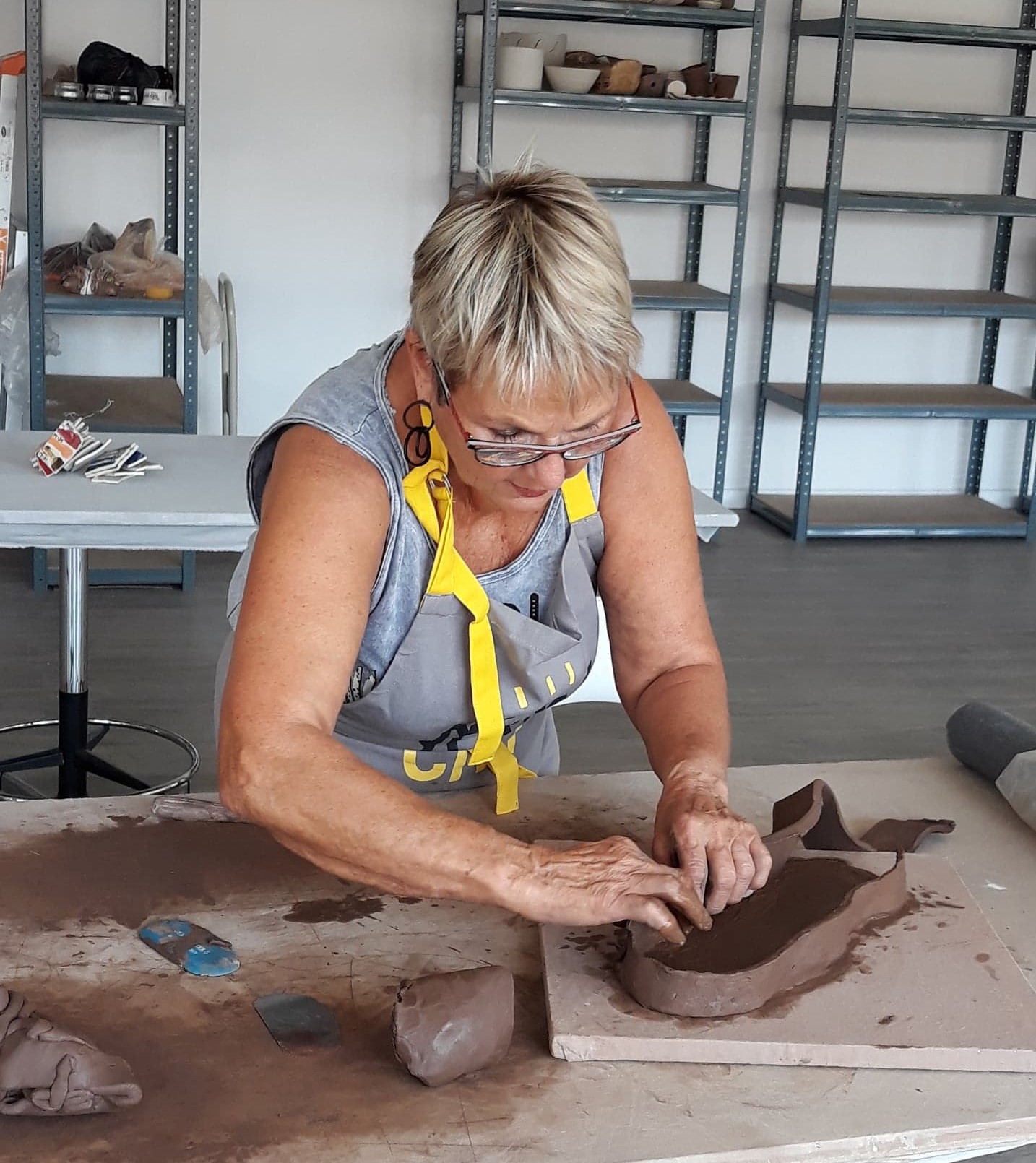 Teach, exchange, experience and discover. Bring a group of students to the IaRex l'Atelier to have a workshop and group experience in France! The programming for IaRex l'Atelier is flexible and proposals are always accepted. The space is open to all types of workshops from 3 days to 1 month.
Send a Proposal with the following information:
Course description
Desired dates
Fee requirement
Material requirements
Using the Contact Page, or send an email to iare.kearns@gmail.com
Workshop Information
All fees for all workshops are due 2.5 months prior to the workshop start date. A deposit of 200€ is required at the time of sign up
Monthly payments are accepted for Workshops only.', 'Sont Inclus dans tous les stages: Matériaux, Cuissons et Déjeuner pendant la semaine
When you come to the IaRex l'Atelier for a workshop, you are welcomed to stay for 2 extra weeks for a reduced price of 85€ a week
Reservation Confirmation
When the workshop is full you will be notified. Please wait until the confirmation email and phone call to buy tickets or reserve accommodations.
Included in all workshops: Weekday lunch, materials and firing.
Additional Opportunities
In addition, the following are some options in 2.5-hour sessions
Birthday Party
Team Building Experience
Working with clay
Learn to Draw
Private Lessons
Wheel