The studio is a fully equipped ceramic studio with wheels, slab roller, banding wheels, Giffin Grip, extruder, (two) kilns, hand tools and brushes for everyone to use. Buckets, sponges, Shopvac, mop are for cleaning and shelving is to share. The studio is located in a tranquil residential area of Saint Rafael, with a 1m walk from a bus stop, a 5m walk to a hardware store, organic market, or bakery, and a 25m walk.to the Centre Ville. The Centre Ville is located 2 blocks from the beachfront, with numerous shops and restaurants. The studio has full beautiful light and windows for painters and 2D artists.
Expectations: Simply - Be considerate. Keep the studio clean for yourself and others. Conserve water, Make art and Have fun.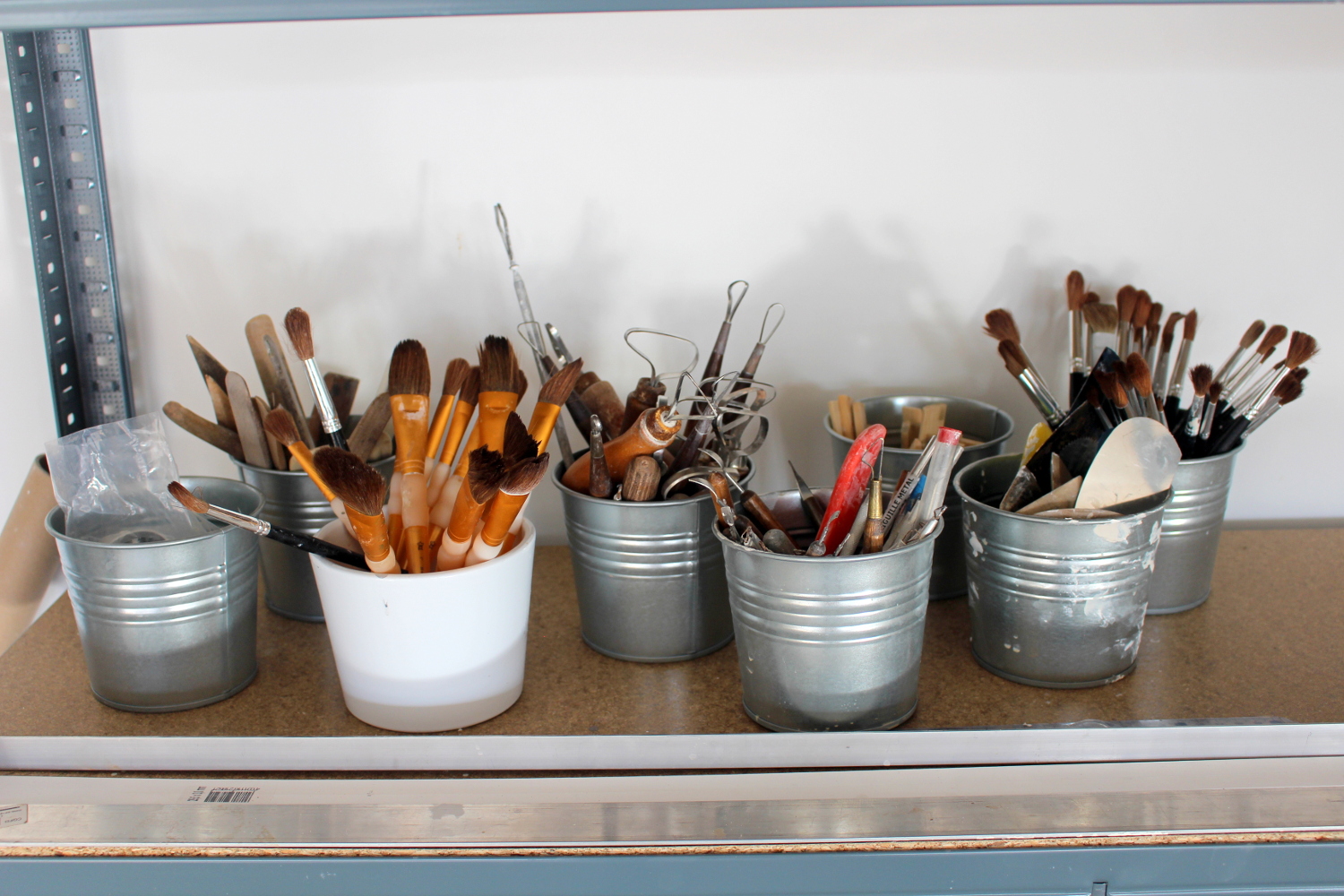 Materials
Clay is available for individual purchase. The recommended clays available are:
Limoges porcelain #298
Spanish black clay #PRNI is the fine clay
Terra-cotta
High temperature white stoneware clay.
Underglazes and clear glaze to test provided. Duncan products are available in France.
If more clay is needed a trip to the store can be arranged. If a different clay is requested, I will order it for you in advance. There are a variety of grog mesh sizes available, to the white stoneware, the Spanish black clay and terracotta.
Firing fees due at the time of firing
Recommendations
Bring your favorite tools, or ship them here, in advance
Need other materials? Concerns? Special needs? Email me! I am here to help!
Basic Studio Information
Hours of Operation: 7-24 Artists will be given keys
Music: Please wear headphones or keep it to a minimum level as we have neighbors
Please be welcoming to all
Sales: Direct sales between artists and buyer
Exhibition: Let's do it!